- Advertisement -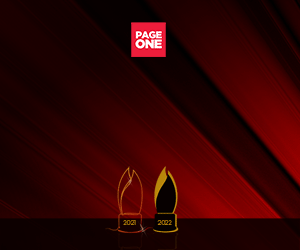 From November 18 to December 12, users can look forward to free shipping with ₱0 minimum spend promotions daily
MANILA, NOVEMBER 21 2019 – Shopee, the leading e-commerce platform in Southeast Asia and Taiwan, will celebrate the second wave of its biggest annual event, Shopee 12.12 Big Christmas Sale. From November 18 to December 12, consumers can look forward to 24 themed days with free shipping with ₱0 minimum spend promotions, 50% off promotions, and exclusive deals from big brands daily.
Martin Yu, Associate Director, Shopee Philippines, said, "We are very happy to welcome Shopee 12.12 Big Christmas Sale with a bigger line up of exciting promotions after the great success of Shopee 11.11 Big Christmas Sale. Christmas is the biggest holiday in the Philippines and we are excited to bring our consumers' more exclusive deals to help them find the perfect gift for their loved ones. We invite everyone to celebrate the holiday season with us during Shopee 12.12 Big Christmas Sale.
Key Highlights for Shopee 12.12 Big Christmas Sale
Shopee 12.12 Big Christmas Sale promises three weeks of exciting promotions. Key highlights include:
Free shipping with ₱0 minimum spends: Users can score their favorite products with free shipping.
Up to 50% off deals daily: Users can enjoy up to 50% off deals daily, such as Avision 43" LED TV, Grand Videoke Harmony Plus, and more.
Shopee Catch: Users can play Shopee Catch twice daily for a chance to win from a pool of 1.2 million Shopee coins. At Shopee Games Day on December 10, users can look forward to four sessions of Shopee Catch with even more Shopee coins up for grabs.
Shopee Shake: Users stand a chance to win from a pool of 12 million Shopee coins and premium smartphones including an iPhone 11 and Huawei P30 Lite by playing Shopee Shake.
Shopee Live: Users can tune in to an exclusive livestream at 6 pm daily for a chance to win ₱10,000 worth of prizes during Shopee 12.12 Christmas Daily Giveaways. Lucky viewers also have the chance to take home an iPhone 11 every Friday.
Voucher giveaways: Users can look forward to cashback vouchers up to 10% daily. There will also be category vouchers up to 15% off up for grabs.
Exclusive deals from leading brands: Users should watch out for exciting promos from FMCG brands like Pampers, Enfagrow, Unilever, Maybelline, Nestle, Olay, Pantene, and Safeguard. Leading brands including Bosch, INSPI, Anker, Globe, SM Store, Vivo, and Tigernu will also be giving exclusive discounts.
Find out more about Shopee 12.12 Big Christmas Sale at https://www.shopee.ph/12-12. Download the Shopee app for free via the App Store or Google Play.
About Shopee
Shopee is the leading e-commerce platform in Southeast Asia and Taiwan. It is a platform tailored for the region, providing customers with an easy, secure and fast online shopping experience through strong payment and logistical support. Shopee aims to continually enhance its platform and become the region's e-commerce destination of choice.
Shopee has a wide selection of product categories ranging from consumer electronics to home & living, health & beauty, baby & toys, fashion and fitness equipment.
Shopee, a Sea company, was first launched in Singapore in 2015 and has since expanded its reach to Malaysia, Thailand, Taiwan, Indonesia, Vietnam and the Philippines. Sea is a leader in digital entertainment, e-commerce and digital financial services across Southeast Asia. Sea's mission is to better the lives of consumers and small businesses with technology and is listed on the NYSE under the symbol SE.