Following netizen's comparison of her previous body figure, singer-songwriter Moira Dela Torre spoke out regarding her weight transformation.
On March 9, Moira revealed in an Instagram post that she was diagnosed with Hashimoto's hypothyroidism, had an estrogen dominance, and even had fertility issues.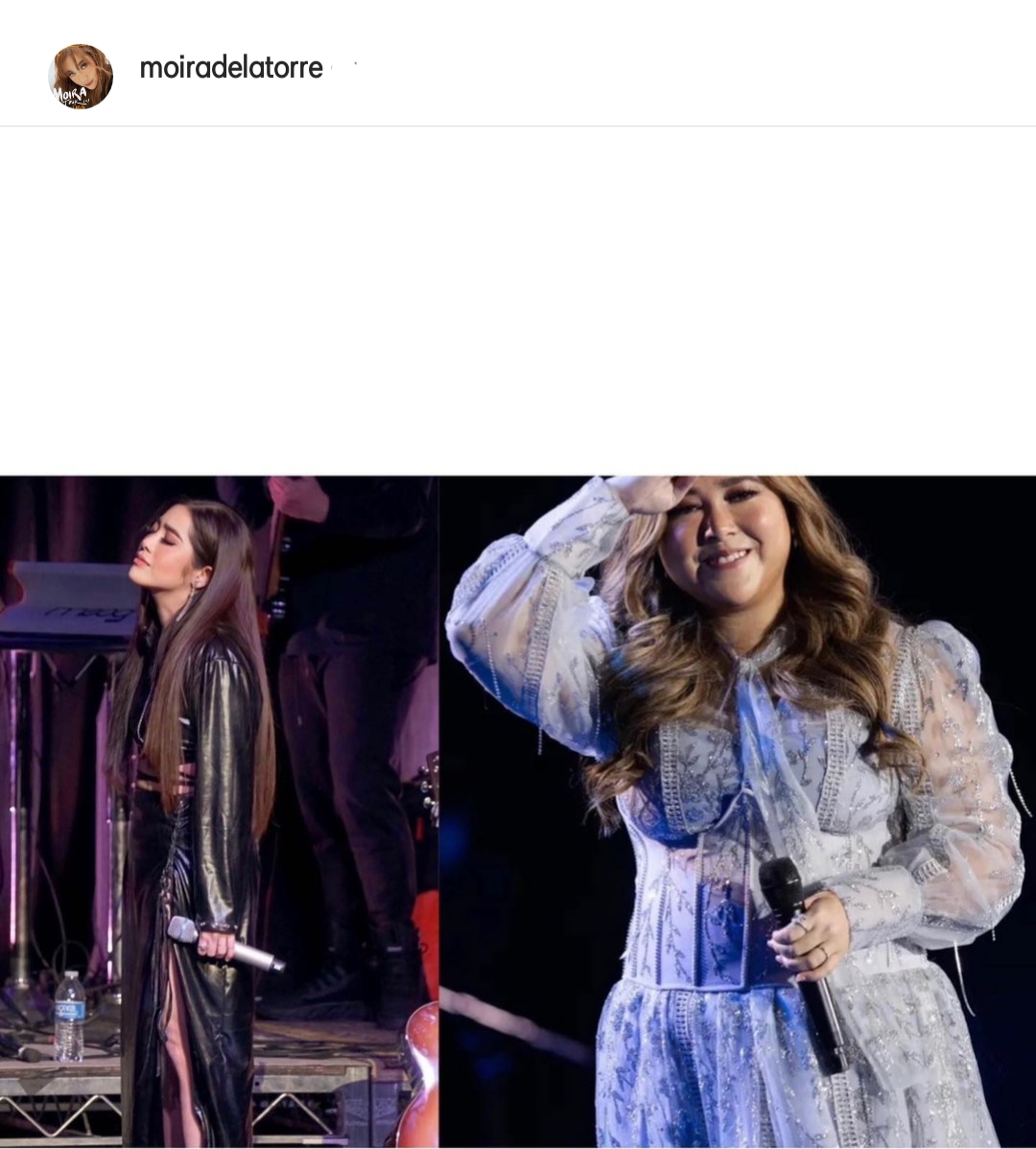 "1 year and a month apart, from 180 lbs to 120 lbs , 60 lbs lighter and cleared of Hashimoto's hypothyroidism, estrogen dominance, and no longer infertile after 2 yrs of being declared to be." she said.
Moira also bravely opened up about how she secretly became bulimic for two years in 2020 while she was struggling physically and mentally.
For years, Moira thought it was the stress, depression, and Polycystic Ovary Syndrome (PCOS) caused her weight to fluctuate.
She further admitted that she has always felt conscious and uncomfortable due to how she felt internally and being unable to function at her best.
But then, the singer found out that she was dealing with a hormonal issue, which was then addressed with the help of her close friends.
With this, she revealed that she had not undergone any surgery, exercise, or even diet, as it was purely done with hormonal treatment.
After revealing her weight progress, Moira expressed how her body transformation made her feel fully present compared to her past body condition.
"I have been on tour for almost a month now and usually, I'd get sick easily — but even with weather changes, jetlag, and lack of rest, I think it was the first time I ever felt fully present and completely enjoyed every moment of my season." she said.
She also shared that she recently went to the gym, which was her first time in about three years.
With Moira's inspiring story, a lot of her fans and colleagues in the entertainment industry expressed their support to the actress for being brave despite the challenges that she had faced during her body transformation journey.
Photo Credit:
https://www.instagram.com/moiradelatorre/